Until The Lee Labrada Classic Commences
Bodybuilding
Physique
Classic Physique
Figure
Bikini
Fitness
Wellness
2021 LEE LABRADA CLASSIC WOMEN'S WELLNESS
OFFICIAL ENTRY FORM
COMPETITOR ITINERARY
SATURDAY, AUGUST 7, 2021
7:30am - Doors Open
8:30am - Pre-Judging Starts
5:00pm - Doors Open
6:00pm - Finals Begin
THE WOODLANDS WATERWAY MARRIOTT HOTEL & CONVENTION CENTER
1601 Lake Robbins Drive
The Woodlands, TX 77380
(281) 367-9797
SPECIAL NOTICE: This contest is an OFFICIAL NATIONAL QUALIFIER for all national events in 2021.
SANCTION: This contest is sanctioned by the National Physique Committee of the USA Inc. (NPC). Sanction # 4305
ELIGIBILITY: This contest is open to all female athletes in the U.S. Contestants must be a member of the NPC, and membership cards will be available for purchase at the event fee: $135.00 (cash only). Those in the Teen and Masters will be required to provide proof of age at the check in.
CROSSOVERS: Competitors will be allowed to enter multiple divisions, subject to their being qualified.
HOTEL ACCOMMODATIONS: The official host hotel is the The Woodlands Waterway Marriott Hotel & Convention Center
For reservations, call +1 281-367-9797 - be sure to mention that you are part of the Lee Labrada Classic. Reservations can be made by going to the following link - Click Here
WELLNESS
Women's Wellness Teen (18-19)
Women's Wellness Masters (35-39)
Women's Wellness Masters (40-44)
Women's Wellness Masters (45-49)
Women's Wellness Masters (50-54)
Women's Wellness Masters (55+)
Women's Wellness Novice
Women's Wellness Open
For more information regarding women's Wellness please visit: http://npcnewsonline.com/wellness/
REGISTRATION/CHECK IN:
All Divisions:
MANDATORY CHECK IN: Friday, August 6, 2021 - 6:00pm - 8:00pm, The Woodlands Waterway Marriott Hotel & Convention Center.
This is the only weigh in for bodybuilding and women's physique. There is no early and late weigh-in.
Competitors competing in divisions with height classes will be measured and assigned a class at check in. There is no early or late height measurement. This will help expedite the starting of the prejudging at 8:30am on Saturday morning.

PREJUDGING: 8:30AM, FINALS 6:00PM
GENERAL INFORMATION

TANNING: The official tanning sponsor of the Lee Labrada Classic is ProTan USA. They will be providing tanning services at the host hotel Friday and Saturday morning, as well as providing touch-ups backstage at the event. Please keep in mind that if you book a tan for Saturday, you are still required to be at the athlete meeting, and we are not responsible for you missing your class when it goes on stage. Please go to the following link to secure your reservation for tanning: click here
JUDGING: Prejudging will consist of Rounds: 1 (presentation round) and 2 (comparison round). All contestants will be presented at finals. For more info regarding rules and procedure, please go to the following link: click here
ENTRY FEE: $100 per division (if competing in more than one division, you pay $100 per division. For example, if you are competing in novice and open bodybuilding, your entry fee will be $200)
REGISTRATION and PAYMENT
Registration and payment can be made online by clicking on the "Register" menu option at the top of the page.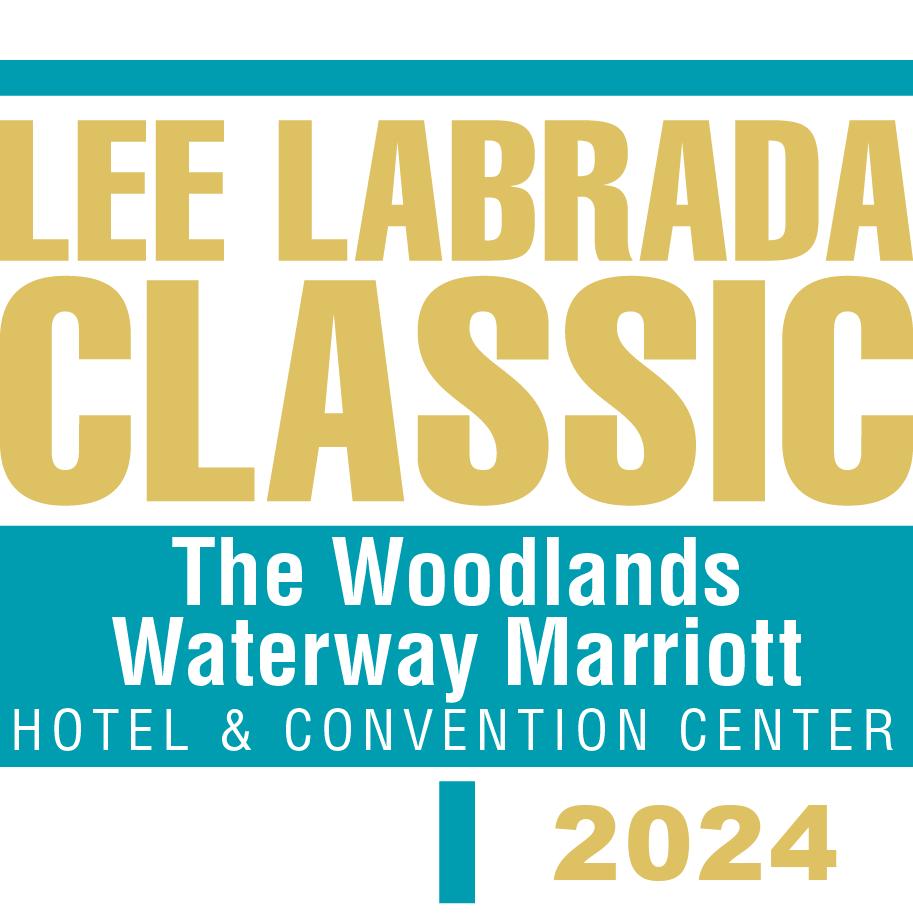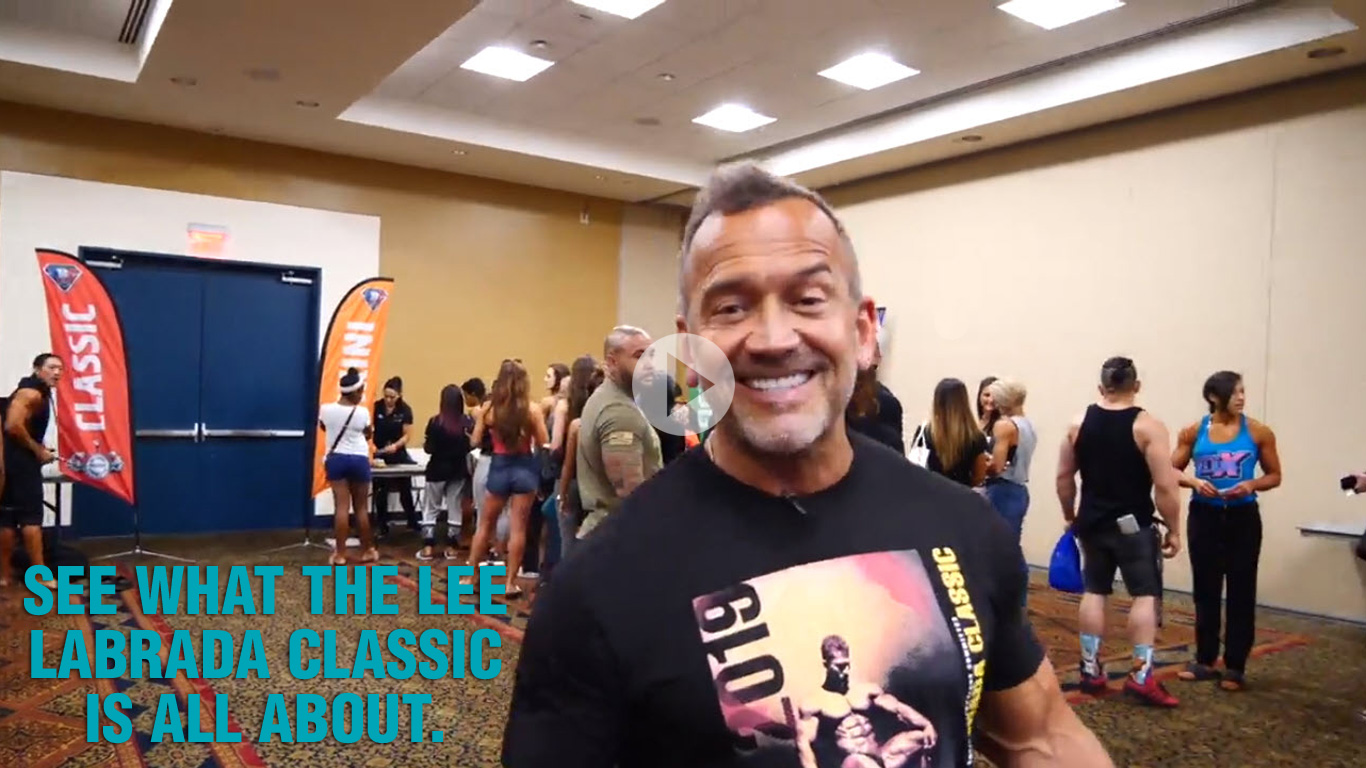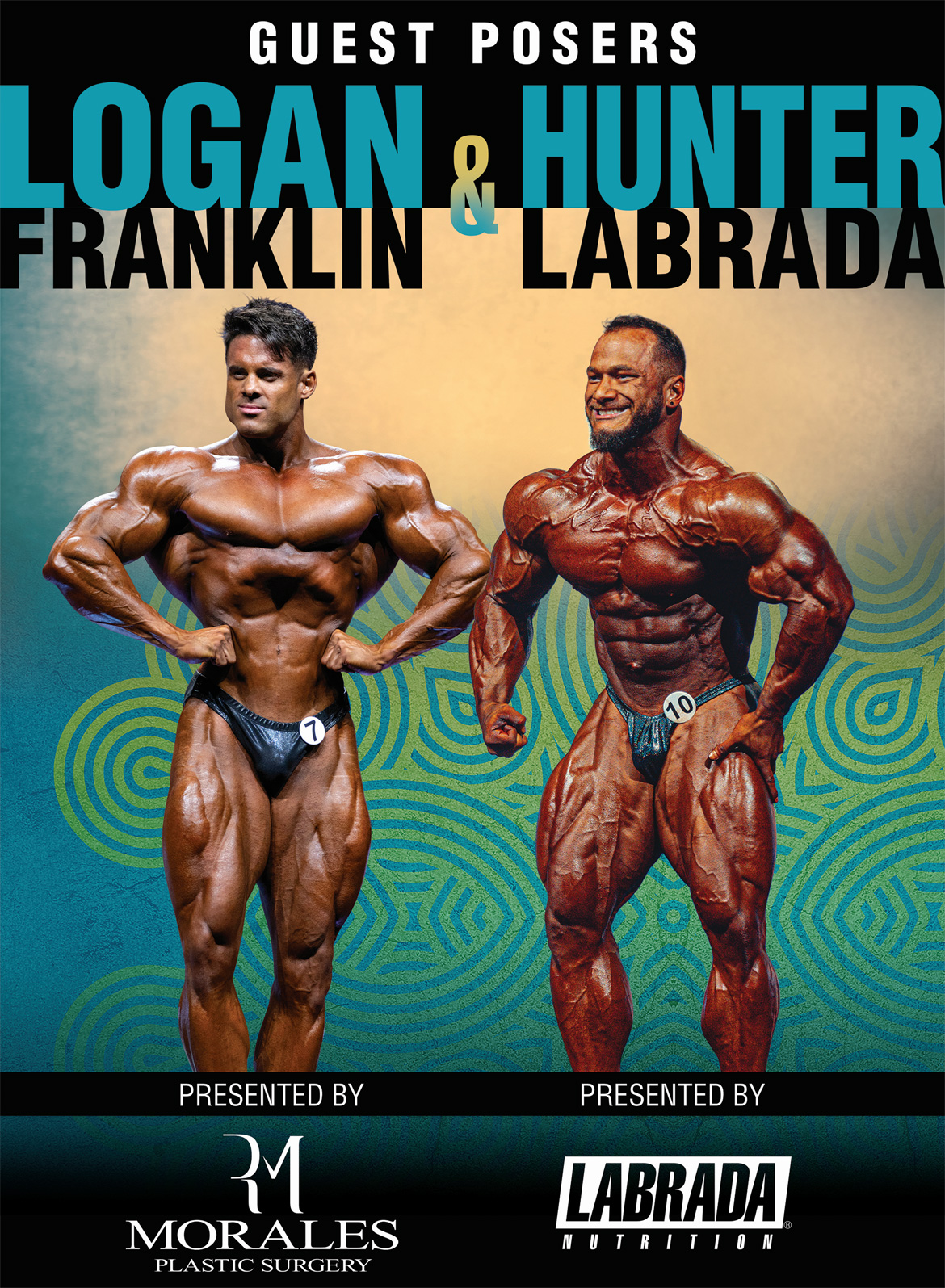 LOGAN FRANKLIN
2 April 1991
6'0ft
230lbs
Minnesota (birthplace)
Texas (currently)
I started working out when I was in the 7th grade, I was 12 or 13 years old.. I didn't want to be a small kid. I was very inconsistent with hitting weights at that age until I was about 16 when my dad bought equipment for a home gym.
I didn't get into the fitness industry until I finished serving 5 years active duty in the US Army. I was 23 years old at the time and my goals honestly were never with competing. At the time, I wanted to try & follow in Greg Plitt's footsteps. My plan was to build as big of a following as I could to reach and inspire as many people to change their lives by chasing their dreams. I wanted to be a motivational speaker and land as many fitness magazines as I possibly could. This was until I was invited to shoot with some photographers at the 2014 Mr Olympia, I watched the men's physique category and felt I had what it takes to compete with the very best guys in the world in that division. I did my very first competition the next month , and 4 weeks after I went on to earn my IFBB Pro card by winning the overall at the NPC National Championship.
I competed in mens physique from October 2014 through March of 2019, managing to earn my way to the Mr Olympia in 2016-17-18, placing 7th, 9th, 11th. Mens physique pro shows that I won are Dallas Europa & the Tampa pro. I also competed in the Arnold Classic in 2018 & 2019 placing 4th both times, and decided my journey in mens physique was over after my 2019 Arnold Classic showing.
I felt my potential lied elsewhere, in a division that I knew would challenge me greater than anything I had done so far. I was intrigued by the new division, and wanted yo take a chance at greatness.
My Classic debut was the 2019 Tampa Pro just a few months after my final mens physique showing. I weighed 204lbs and managed to break into the top 3 for a 3rd place finish. The following year in 2020, my wife Marissa & I had our son on May 1 where I became a Dad. This took my focus and vision to a completely new level. My next competition was the 2020 NY Pro, at 214lbs I won with a perfect score on the judges scorecards, qualifying me for the 2020 Mr Olympia in classic physique where I placed 9th. After my showing I immediately got back to work, trying to figure out every way I could improve, so I got to work on my 2021 season.
I competed in the Texas Pro where I was beaten by a 1 point decision - yet managed to take home the best poser award out of the entire show. Weeks later I was invited to the Arnold Classic where I battled with the top guys of the division and placed 3rd and once again being awarded the Best Poser, beating out Terrence Ruffin. After the Arnold Classic, I turned my focus to the Shawn Ray Hawaiian Classic - where I earned my 2nd Classic physique Pro victory qualifying for the 2022 Mr Olympia.
HUNTER LABRADA
Hunter Labrada is a top contender for the 2022 Mr. Olympia title.
At 5'9" and 285lbs, Hunter's physique is not only massive, but balanced and symmetrical. His huge back and legs, combined with a small waist, provide a great advantage for Hunter in competition.
Being one of the youngest pros in men's open bodybuilding makes Hunter a rising star with pro bodybuilding legend potential.
Hunter placed 4th in last year's 2021
Mr. Olympia, a big jump in placing over his 8th place 2020 Mr. Olympia debut.
And Hunter plans to keep climbing to the top! 
Hunter has won every bodybuilding show he has entered with the exception of the ultimate prize, the coveted Mr. Olympia title.
He is a past winner of both the 2021 IFBB Chicago Pro, and the 2020 IFBB Tampa Pro which was his rookie debut. Hunter won the NPC Nationals bodybuilding championship in 2018.
Be sure to watch Hunter Labrada and his dynamic guest posing at the 2022 NPC Lee Labrada Classic!
Join the Lee Labrada Classic Newsletter
Enter your email now to be updated on upcoming news in regards to the Lee Labrada Classic.