Until The Lee Labrada Classic Commences
Bodybuilding
Physique
Classic Physique
Bikini
Figure
Fitness
Feedback
Nate Bran

Lee always puts on a great show! Hence why I had to do it again! Very organized and he caters to the athlete! I would highly recommend this show to people. Awards for winning sure makes a competitor feel like they earned it!

Julio Smith

Very well organized, quick and smooth flow of athletes during their routines

Celeste Shaffer

DJ! Great music for bikini rounds Backstage facilities- clean and plenty of space

David Prall

Very well organized. I like that the category order was not changed for the evening portion

Arnold Dabney

All the staff was very very friendly, attentive, & supportive!

Beatriz Francesca Moreno

Was well organized, nice to see familiar faces helping out. LOVED the Labrada Nutrition drinks that were provided and the donuts after!

Like the venue b/c of the ease to get there and don't have to pay for parking. Expensive enough as it is for competitors, that's one less concern to worry about (and for guests too).

Tiffany Peters

The show was very organized. The staff was helpful.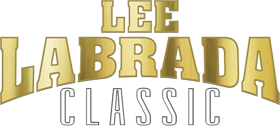 Join the Lee Labrada Classic Newsletter
Enter your email now to be updated on upcoming news in regards to the Lee Labrada Classic.