Until The Lee Labrada Classic Commences
Bodybuilding
Physique
Classic Physique
Figure
Bikini
Fitness
Wellness
Feedback
Anthony Obiyan Division: Men's Physique

I liked how organized everything was, the staff was super friendly, it was a nice venue & the level of competition that was showcased on stage.

Jennifer Wall Division: Bikini

Honestly I loved everything about this show. This was the most well ran, organized show that I have ever been to. I loved the family oriented atmosphere. The ladies and mens dressing were top notch and not to mention the participating and top athlete awards were amazing.

Mark Little Division: Classic Physique

What I liked about the show was the atmosphere and the sincerity of the promotor, Lee Labrada, and staff really caring for the competitors, making sure we have everything needed from start to finish including the great tasting Lean Body protein shakes.

Savannah Collier Division: Figure

This was my first time competing at the Lee Labrada Classic, but it most definitely will no be my last! I loved the location of the show the venue was great and the host hotel was close by, everything was super convenient!

Courtney Alcala Herrera Division: Bikini

This was actually my first time ever competing, and it was a wonderful experience! I loved the fact that Lee Labrada himself was involved from start to finish of the show! He did a meet and greet with athletes at check-in, made sure spectators received Labrada Nutrition goodies during the show, provided post-show sweet bites for competitors, and even took the time to announce each competitor during finals. The show was extremely well-organized, and the Labrada team was directing traffic with a smile every step of the way. Another highlight that made me feel confident gracing the stage, was a quality pump in the portable weight room.

Mark-Dixon Division: Classic Physique

I think the show was great. Very well organized and nice venue as well! I would absolutely recommend the show to other competitors. It was a great experience and there were some great physiques in attendance!

Nate Bran

Lee always puts on a great show! Hence why I had to do it again! Very organized and he caters to the athlete! I would highly recommend this show to people. Awards for winning sure makes a competitor feel like they earned it!

Julio Smith

Very well organized, quick and smooth flow of athletes during their routines

Celeste Shaffer

DJ! Great music for bikini rounds Backstage facilities- clean and plenty of space

David Prall

Very well organized. I like that the category order was not changed for the evening portion

Arnold Dabney

All the staff was very very friendly, attentive, & supportive!

Beatriz Francesca Moreno

Was well organized, nice to see familiar faces helping out. LOVED the Labrada Nutrition drinks that were provided and the donuts after!

Like the venue b/c of the ease to get there and don't have to pay for parking. Expensive enough as it is for competitors, that's one less concern to worry about (and for guests too).

Tiffany Peters

The show was very organized. The staff was helpful.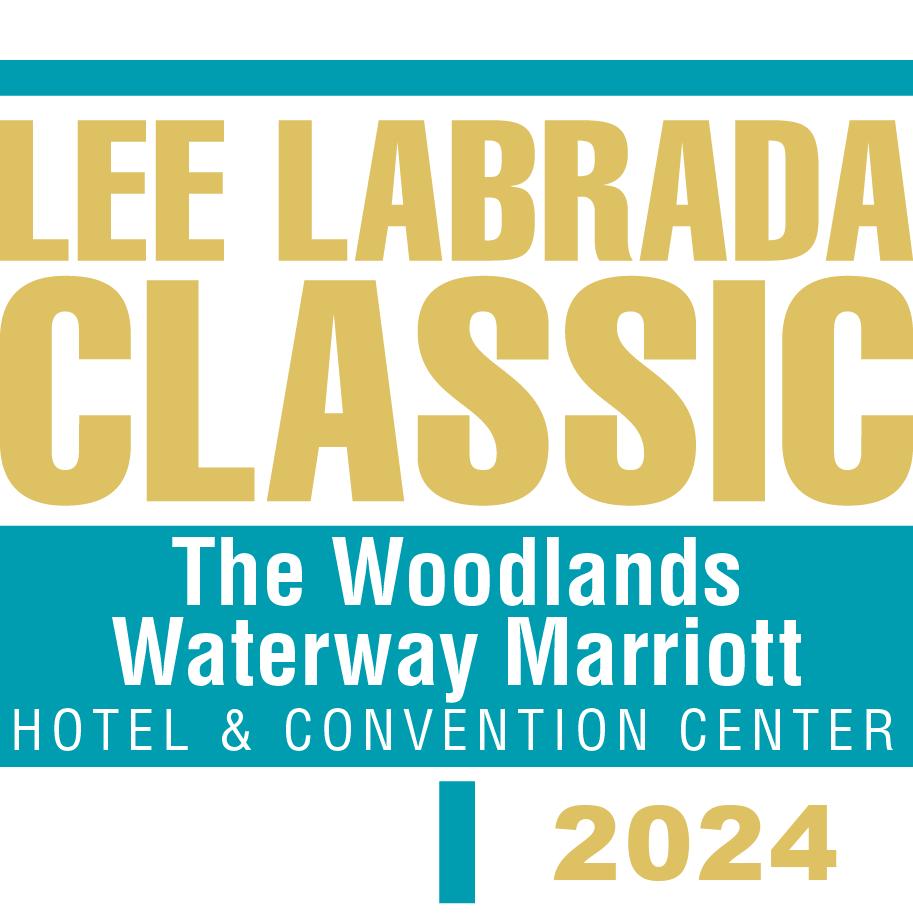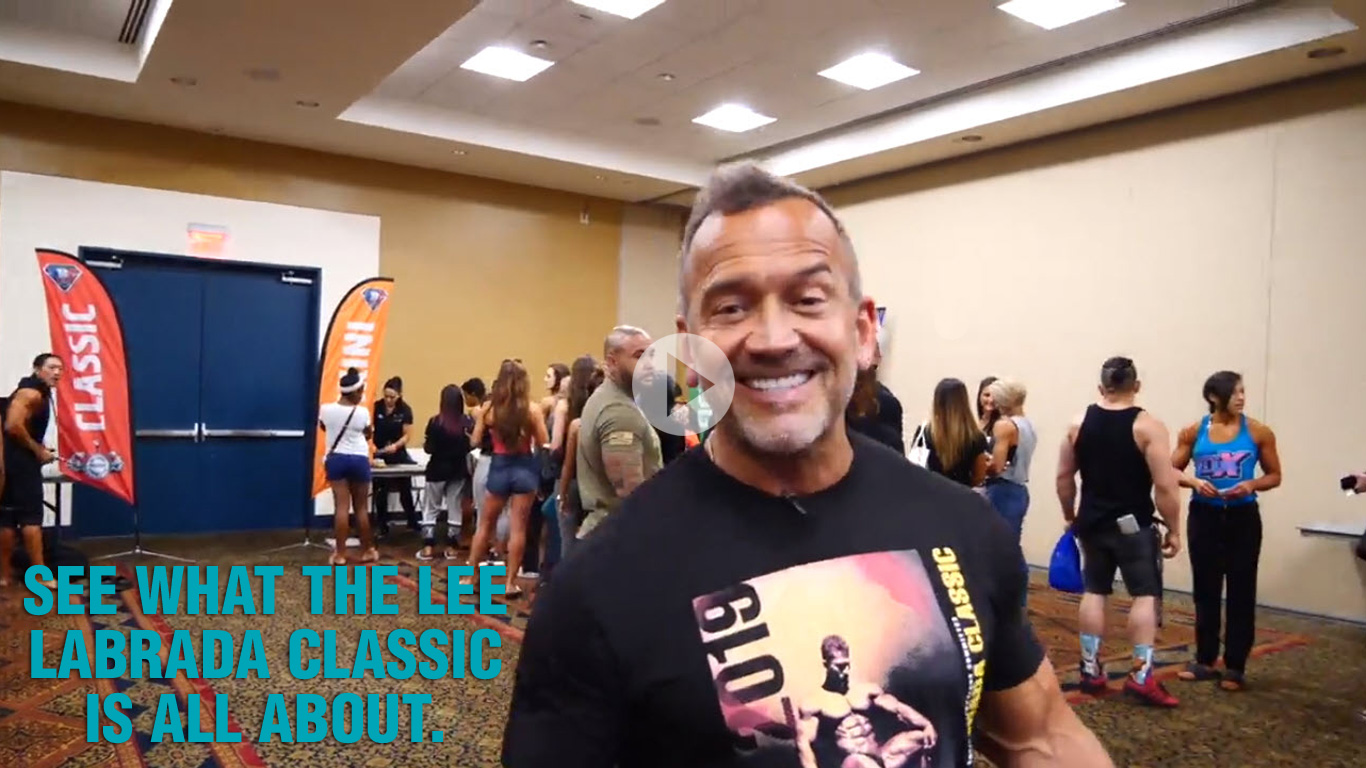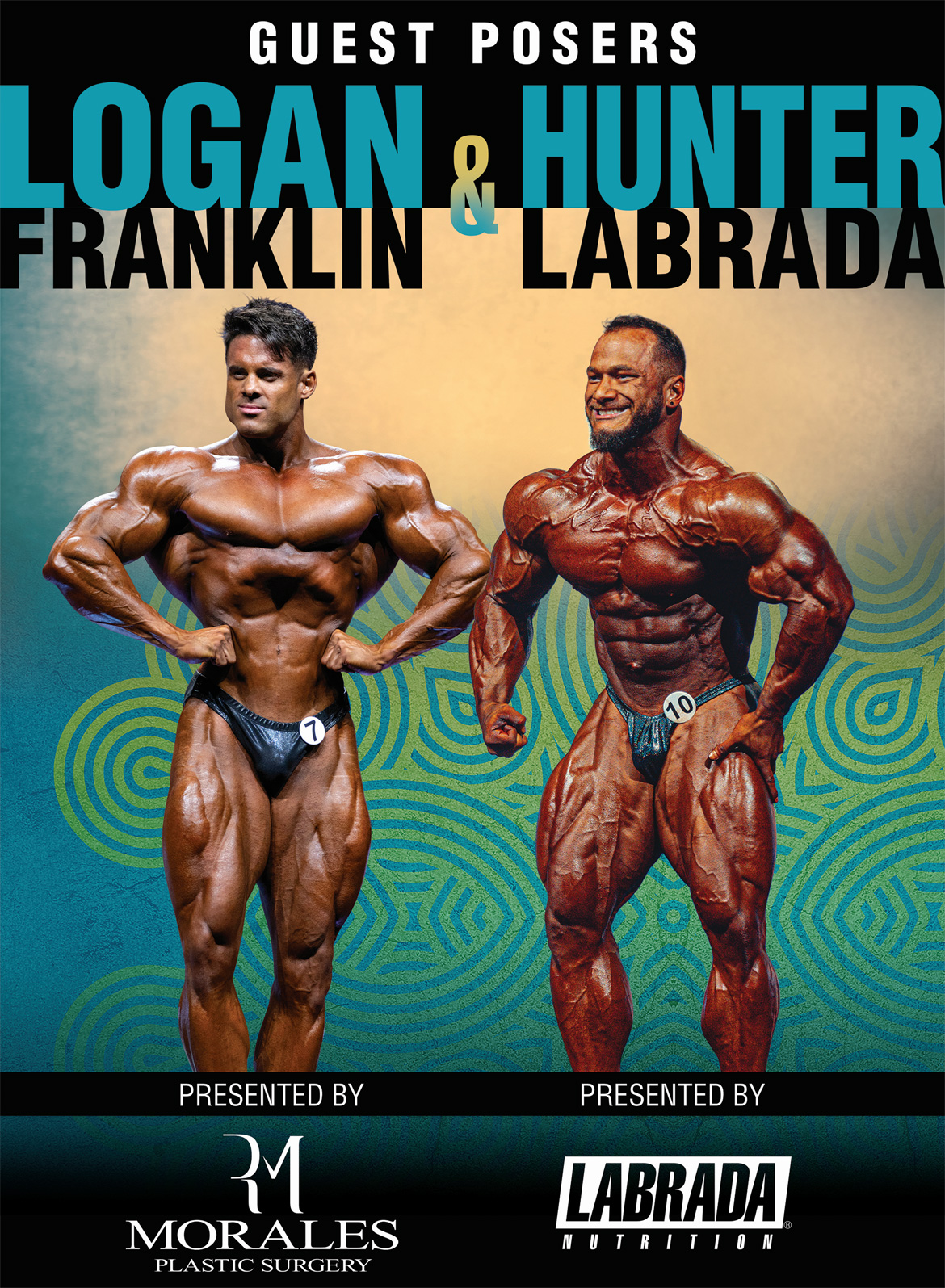 LOGAN FRANKLIN
2 April 1991
6'0ft
230lbs
Minnesota (birthplace)
Texas (currently)
I started working out when I was in the 7th grade, I was 12 or 13 years old.. I didn't want to be a small kid. I was very inconsistent with hitting weights at that age until I was about 16 when my dad bought equipment for a home gym.
I didn't get into the fitness industry until I finished serving 5 years active duty in the US Army. I was 23 years old at the time and my goals honestly were never with competing. At the time, I wanted to try & follow in Greg Plitt's footsteps. My plan was to build as big of a following as I could to reach and inspire as many people to change their lives by chasing their dreams. I wanted to be a motivational speaker and land as many fitness magazines as I possibly could. This was until I was invited to shoot with some photographers at the 2014 Mr Olympia, I watched the men's physique category and felt I had what it takes to compete with the very best guys in the world in that division. I did my very first competition the next month , and 4 weeks after I went on to earn my IFBB Pro card by winning the overall at the NPC National Championship.
I competed in mens physique from October 2014 through March of 2019, managing to earn my way to the Mr Olympia in 2016-17-18, placing 7th, 9th, 11th. Mens physique pro shows that I won are Dallas Europa & the Tampa pro. I also competed in the Arnold Classic in 2018 & 2019 placing 4th both times, and decided my journey in mens physique was over after my 2019 Arnold Classic showing.
I felt my potential lied elsewhere, in a division that I knew would challenge me greater than anything I had done so far. I was intrigued by the new division, and wanted yo take a chance at greatness.
My Classic debut was the 2019 Tampa Pro just a few months after my final mens physique showing. I weighed 204lbs and managed to break into the top 3 for a 3rd place finish. The following year in 2020, my wife Marissa & I had our son on May 1 where I became a Dad. This took my focus and vision to a completely new level. My next competition was the 2020 NY Pro, at 214lbs I won with a perfect score on the judges scorecards, qualifying me for the 2020 Mr Olympia in classic physique where I placed 9th. After my showing I immediately got back to work, trying to figure out every way I could improve, so I got to work on my 2021 season.
I competed in the Texas Pro where I was beaten by a 1 point decision - yet managed to take home the best poser award out of the entire show. Weeks later I was invited to the Arnold Classic where I battled with the top guys of the division and placed 3rd and once again being awarded the Best Poser, beating out Terrence Ruffin. After the Arnold Classic, I turned my focus to the Shawn Ray Hawaiian Classic - where I earned my 2nd Classic physique Pro victory qualifying for the 2022 Mr Olympia.
HUNTER LABRADA
Hunter Labrada is a top contender for the 2022 Mr. Olympia title.
At 5'9" and 285lbs, Hunter's physique is not only massive, but balanced and symmetrical. His huge back and legs, combined with a small waist, provide a great advantage for Hunter in competition.
Being one of the youngest pros in men's open bodybuilding makes Hunter a rising star with pro bodybuilding legend potential.
Hunter placed 4th in last year's 2021
Mr. Olympia, a big jump in placing over his 8th place 2020 Mr. Olympia debut.
And Hunter plans to keep climbing to the top! 
Hunter has won every bodybuilding show he has entered with the exception of the ultimate prize, the coveted Mr. Olympia title.
He is a past winner of both the 2021 IFBB Chicago Pro, and the 2020 IFBB Tampa Pro which was his rookie debut. Hunter won the NPC Nationals bodybuilding championship in 2018.
Be sure to watch Hunter Labrada and his dynamic guest posing at the 2022 NPC Lee Labrada Classic!
Join the Lee Labrada Classic Newsletter
Enter your email now to be updated on upcoming news in regards to the Lee Labrada Classic.